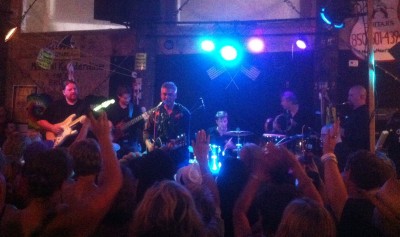 Hit the Gulf Coast for Labor Day.  Spoonful James and Rollin' In The Hay Played with Taylor Hicks at The Flora-Bama.
Lost a good bit of Spoonful James set and Taylor's 1st song b/c of Tropical Storm Lee's power outages. Spoonful James set is here. Rollin' in the Hay is here.
9. 7 Mile Breakdown/Get Back/Running On Empty/7 Mile Breakdown
Encore:
12. Why Does Love Got To Be So Sad?
Matrix